Portable full lung function testing.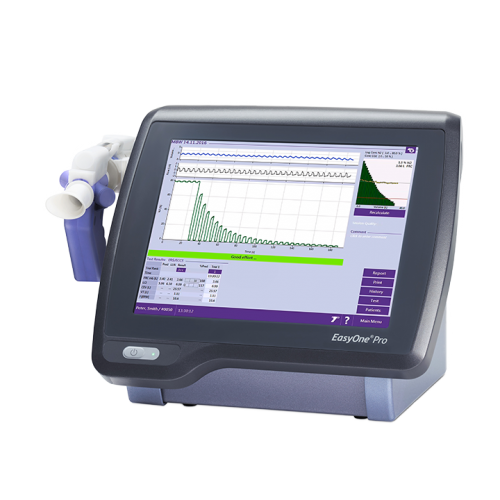 Portable full lung function testing.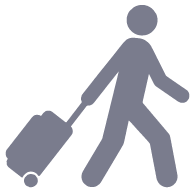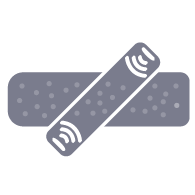 Stable Ultrasonic Flow Sensor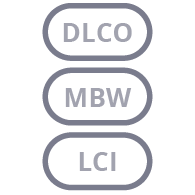 Advanced lung function testing capabilities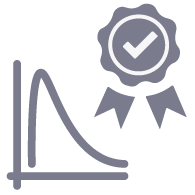 Automatic quality grading and Interpretation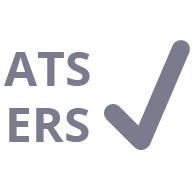 Fully conformant to ATS/ERS and ISO standards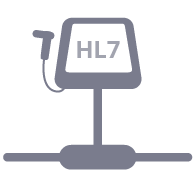 Printer / Network Connectivity with HL7 Integration
Proud to be exclusive distributors for ndd in the UK.
Thinking outside the bodybox. Perform full lung function from anywhere.
Lightweight and Portable
Weighing only 9kg, the entire system can be taken to almost any setting whether it be in the lab, on the ward or in the community.
Full lung function testing
The EasyOne Pro LAB facilitates Spirometry – including pre and post and challenge testing, Transfer factor/TLCO and Lung volumes by nitrogen washout including lung clearance index.
Reliable and built for longevity
EasyOne Pro® LAB is the only device proven to be accurate over its lifetime for TLCO measurements.
Secure data storage
All test data is stored in an encrypted database either on the internal drive of the device or on an SQL networked database. Connection can be via LAN or wireless.
State-of-the-art Trueflow technology.
Clinically proven state of the art ultrasonic flow sensor means highly reliable and accurate results every time with life-long stability and no warm up time.
This technology eliminates problems associated with traditional methods of flow measurement. There are no moving parts, no codes to enter and no screens to catch sputum.
The ultrasonic flow measurement is independent of gas composition, pressure, temperature, and humidity thus eliminating errors due to these variables.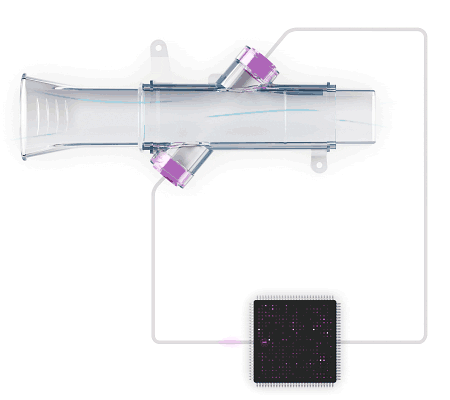 Low maintenance operation whilst maintaining optimum infection control.
Lifetime support
No service contract required. Free lifetime remote support from UK- based technical team
Minimal cleaning
Avoid cross-contamination and reduce cleaning to an absolute minimum with the combination of spirette and barriette.
Licence-free PC software with powerful reporting features and seamless EMR integration. Windows 10 validated.
Clear and simple to use
Easy by name, easy by nature. The software is incredibly easy to use thanks to its highly intuitive layout and seamless workflow.
Easy data transfer
Test data from the EasyOne Pro LAB can easily be transferred to a PC running the EasyOne connect software via LAN or wireless.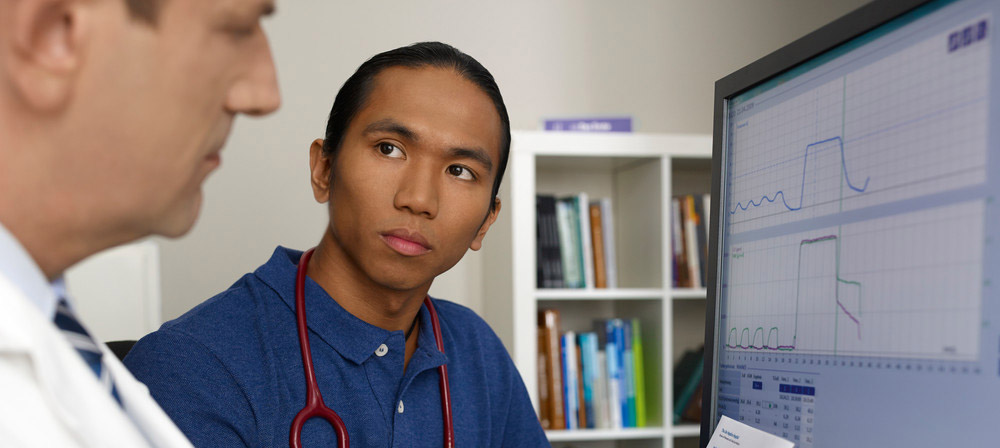 Powerful reporting
Export PDF reports that are clear to read and understand. They can be customised to your requirements
Seamless integration
EasyOne Connect supports HL7 meaning it can directly integrate with hospital EMR systems
Licence-free. Forever.
EasyOne Connect is completely licence-free meaning no annual fees or additional costs associated with maintaining the software.
Supports multiple workstations
Install the software on multiple workstations across the setting with a centralised database that keeps everything in sync.
See it action.
Watch our demonstration videos
LCI with ndd EasyOne Pro LAB
ndd EasyOne Pro LAB Data Sheet
ndd EasyOne Connect Software: HL7 EMR Integration Workflow Demonstration
EasyOne Pro LAB Portable DLCO & Lung Function Testing System – Promotional Video
ndd EasyOne Pro LAB Warranty Statement
ndd EasyOne Pro LAB Clinical Validation ERS Poster
A comparison of spirometry and transfer factor data obtained from mobile and laboratory equipment
ndd Spirette Bacterial Filtration Efficiency Test
ndd Spirette Hygiene Certificate
Hygienic Safety of an Ultrasonic Flow Sensor for Multiple Breath Washout
Busy Pulmonary Practice Brings Pulmonary Function Testing In-House
Mobile Pulmonary Function Testing Program Takes Sophisticated Assessment into Patients' Homes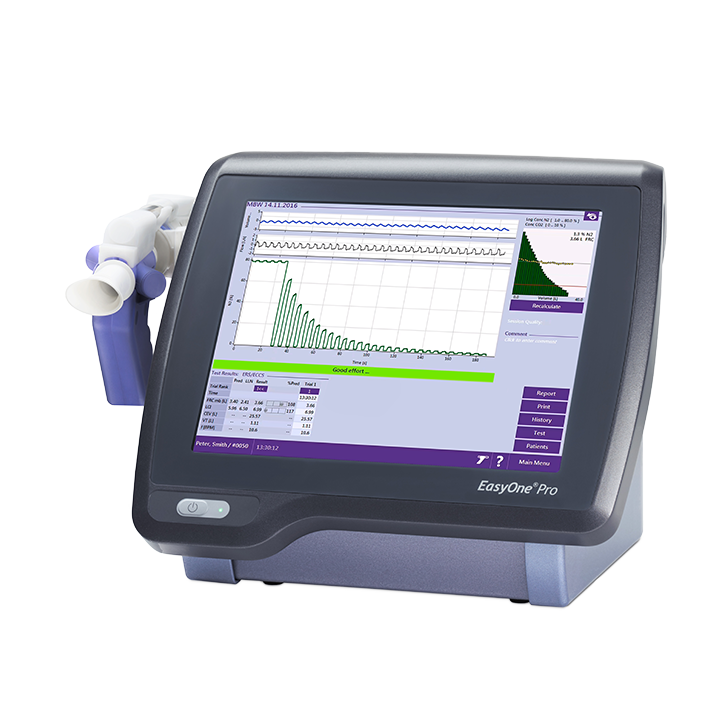 Please note DLCO gas and consumables are not included
Accessories and Consumables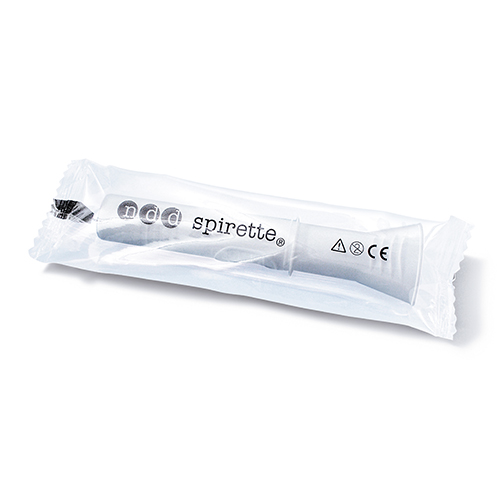 Single-patient use, Spirette
Box of 50
Product Code: 831203A
Box of 200
Product Code: 831204A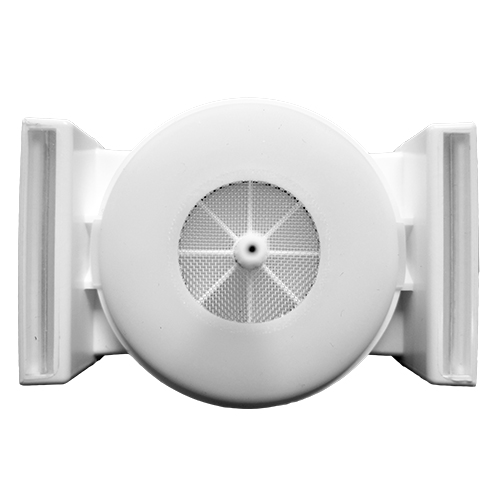 Single-patient use, FRC Barriete, Box of 40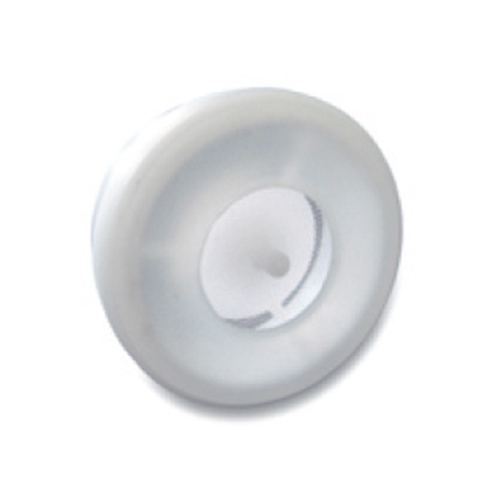 Single-patient use, DLCO Barriete, Box of 50
Call 01732 522444
Speak to one of our trained specialists today. We are open Monday to Friday 9am to 5pm. Excluding Bank Holidays.