We are ISO13485 accredited
We believe in the medical world, any diagnostic and therapy equipment that is sold is at the highest standard in respect to quality. We source our products from reputable suppliers, provide demonstrations and give expert advice to fit the needs and wants of the end user.
Intermedical is proud to be ISO13485 accredited
What do our quality standards mean for the consumer?
ISO13485 is a quality management system that is specific to organisations needing to demonstrate that they are able to supply medical devices and services that meet, not only customer requirements, but also the various regulatory demands relating to medical equipment. All requirements of ISO13485 are specific to organisations providing medical devices, regardless of the type or size of the organisation. This means that all the quality management systems of Intermedical (UK) Limited; our reporting systems, recall systems, servicing and repair procedures and our product trace ability procedures are audited every year. This ensures that each member of staff adheres to the necessary procedure to ensure that our clients receive product safe to use.
Our clients can also be sure that we adhere to all of the regulatory requirements relative to the equipment we supply and potential clients should seek this certification as the minimum when choosing a supplier of medical devices. It shows that the supplier is a serious, quality conscious supplier of medical devices. We are audited annually to ensure continuing compliance.
We strive to be the best at all times so we can match the quality and reliability of our products to our highly respected after sales service. Expert advice on any of our specialist range is only a phone call away.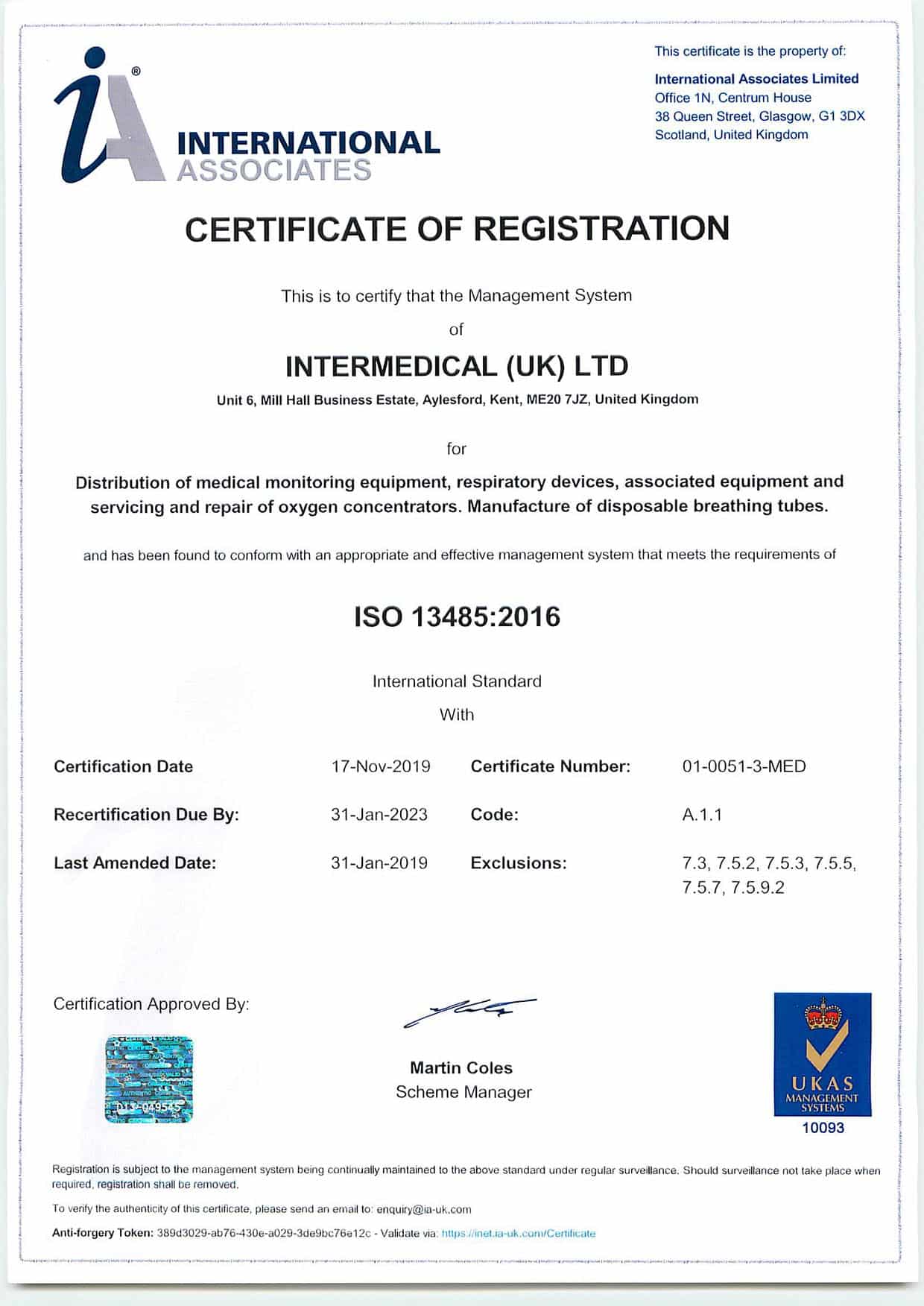 We comply with the requirements of the Cyber Essentials Scheme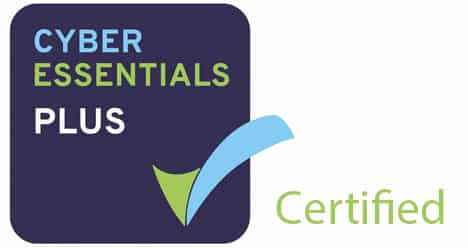 Intermedical takes cyber security very seriously. The cyber essentials certification demonstrates our commitment to cyber security to ensure you are dealing with us in confidence.
Cyber Essentials is an official UK wide, government-backed certification that helps companies guard against the most common cyber threats and reduce your risk by at least 80%.
We are an approved NHS supplier with our products listed on the NHS supply chain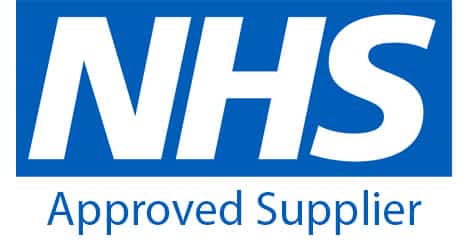 Intermedical is an approved supplier to NHS hospitals and services across the UK. The company also have over 40 products listed on the NHS supply chain catalogue under the respiratory framework.
We are regulated by the Financial Conduct Authority 
Intermedical is authorised and regulated to broker finance agreements on certain products within our range. We are fully compliant to the FCA's regulatory and reporting processes.