MIR SmartOne and SmartOne Oxi
Personal lung health monitoring.
MIR SmartOne and SmartOne Oxi
Personal lung health monitoring.
SmartOne® and SmartOne® Oxi are low-cost personal lung health monitors that offer a basic level of screening. Both devices work with the SmartOne iOS/Android app and have been designed as a tool to keep track of lung health for health conscious individuals and for those suffering with a respiratory condition such as Asthma.
Users are able to keep a running diary of their Peak Flow / FEV1 measurements and easily share test data with a healthcare advisor. In addition to peak flow and FEV1, the SmartOne® Oxi also facilitates the measurement of Oxygen Saturation (SATS) and BPM.
Pre-Calibrated Turbine Sensor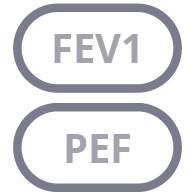 Pulse Oximetry (with SmartOne Oxi only)
Easily send reports to HCP

Available on Android devices
Proud to be exclusive distributors for MIR in the UK.
Respiratory patients tasked with keeping a peak flow diary now have a smarter way.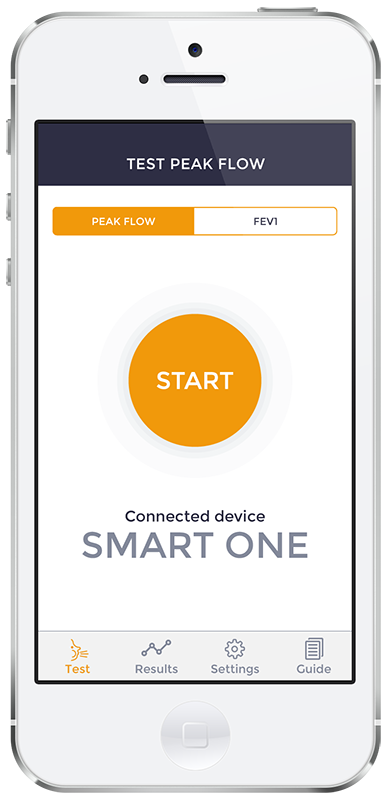 Simple, intuitive app
Select a peak flow or FEV1 test and tap the "start" circular icon to initiate the test. Straight forward to use without complicated menus.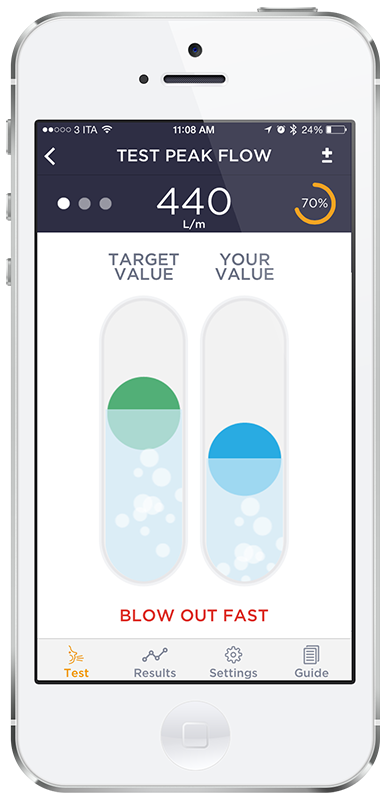 Target incentive
A predicted value is calculated based on the user's demographics and is displayed to incentivise maximum respiratory effort during the test.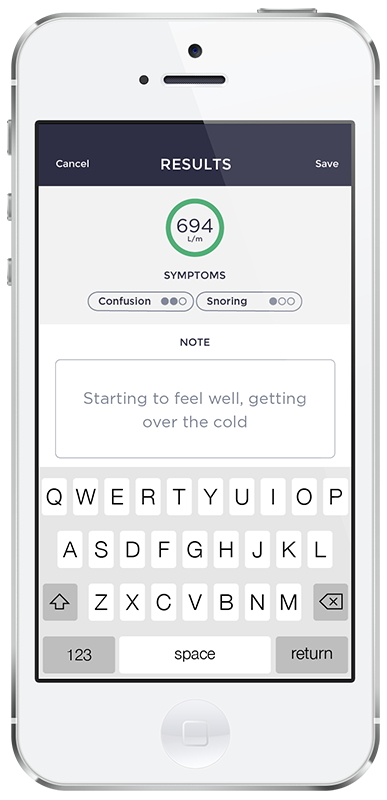 Record results and symptoms
Following a test, the user is prompted to score any symptoms that may be presiding at the time and encouraged to diarise any notes about their health or medicine intake.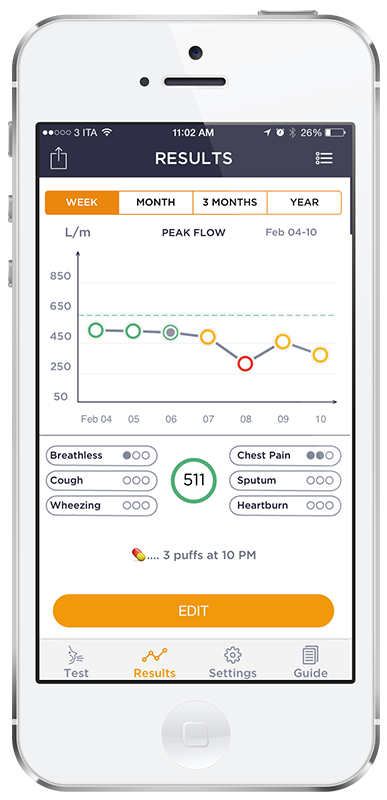 View trends, Send results
The results screen is easy to understand with clear visuals and traffic light plots on the trend graph. Results can easily be shared with a healthcare professional. 
SmartOne is available with or without pulse oximetry
SmartOne Oxi shares exactly the same features as the SmartOne with the addition of an SpO2 sensor to facilitate oxygen saturation and BPM measurements. The Spo2 sensor is conveniently placed in-line with the patients natural hold of the device allowing to simultaneously measure pulse oximetry while performing a peak flow/FEV1 test.
See it action.
Watch our demonstration videos
MIR SmartOne Product Sheet
MIR SmartOne Peak Flow & FEV1 Meter
MIR Smart One Homecare Smart Phone Spirometer
MIR Spirometers ISO26782:2009 Standard Declaration
Uncontrolled asthma and novel self management with Smartone
MIR SmartOne Peak Flow/FEV1 Meter
Includes: SmartOne sensor, 2 x AA batteries, 1 x Re-usable turbine
MIR SmartOne Oxi – Peak Flow/FEV1/Pulse Oximetry Meter 
Includes: SmartOne Oxi sensor, 2 x AA batteries, 1 x Re-usable turbine
Accessories and Consumables
Reusable, Single Patient turbine for MIR SmartOne & Spirobank Smart Spirometers
Call 01732 522444
Speak to one of our trained specialists today. We are open Monday to Friday 9am to 5pm. Excluding Bank Holidays.