A&D TM-2441 Ambulatory Blood Pressure Monitor
The all-in-one BP monitoring solution with Afib screening
A&D TM-2441 Ambulatory Blood Pressure Monitor
The all-in-one BP monitoring solution with Afib screening
The TM-2441 from A&D medical is an all-in-one advanced blood pressure monitoring solution facilitating 24-hour ambulatory testing as well as an array of self-measurement modes. The device comes with atrial fibrillation screening and PatientView 360 which collects data on various external factors such as patient activity, air temperature, air pressure etc. that influence blood pressure fluctuations. The device also features a pulse correction algorithm for faster measurement & noise rejection.
The device is the latest offering from A&D medical's professional range of Ambulatory Blood Pressure Monitoring that is validated to ISO810601-2 standards with proven accuracy within +/-3mmHg. The TM-2441 has been ergonomically designed with the patient's comfort in mind. Built-in Bluetooth technology makes for easy configuration of the device and the downloading of measurements using the PC software provided.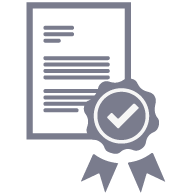 Clinically validated to ISO810601-2 Protocol
Atrial fibrillation screening
PatientView 360 multi-sensor monitoring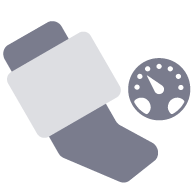 Bluetooth & USB PC connectivity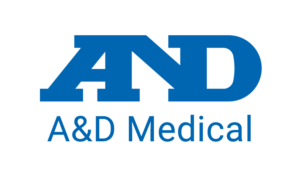 Proud to be distributors for A&D Medical in the UK.
Get a deeper insight beyond ABPM measurements with PatientView 360.
The TM-2441 provides the clinician with a complete and comprehensive multi-sensor monitoring solution, allowing the tracking and recording of additional patient-centric information whilst they are wearing the device.
By recording Activity, Temperature and Air Pressure, the TM-2441 provides a more insightful view of the patient beyond just blood pressure recording and heart rate information – helping build a better picture for better clinical decisions.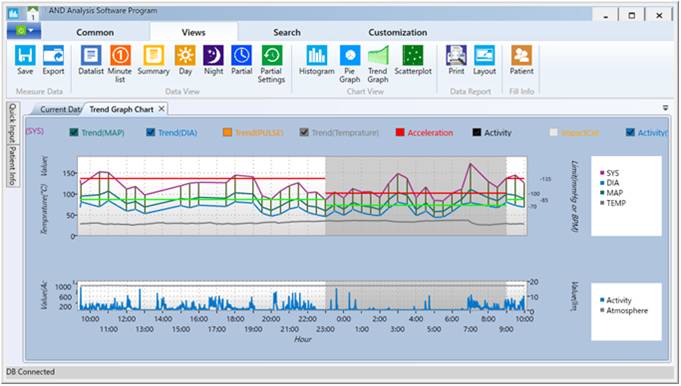 Results that are easier to analyse with waveform data.
The TM2441 series records blood pressure as an oscillometric waveform. With A&D's analysis software you can check the waveform record for each measurement and quickly determine the accuracy of measured values.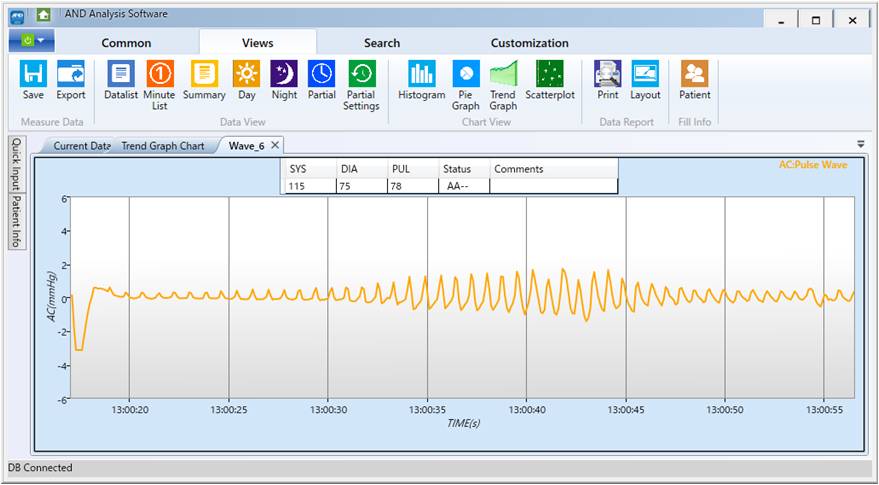 The all-in-one blood pressure monitoring solution.
The TM-2441 offers the clinician and patient complete flexibility. In addition to Ambulatory monitoring, the TM-2441 also has an array of self-monitoring modes available that is easily selectable using the slide switch on the side of the device.
ABPM
24-hour Ambulatory Blood Pressure Monitoring
AOBP
Automated Office Blood Pressure
ANBP
Automated Night Blood Pressure
ASBP
Automated Self Blood Pressure
See it action.
Watch our demonstration videos
A&D TM-244X Series ABPM Digital Brochure
A&D TM-2440 / TM-2441 ABPM Demonstration Video
A&D TM-2441 ABPM User Manual
A&D TM-2441 Declaration of Conformity
A&D TM-2441 24 Hour Ambulatory Blood Pressure Monitor with PatientView 360
Includes: TM-2441 ABPM model with PatientView 360, Adult cuffs, Carrying holder, Belt & Clip, Adult cuff cover, Activity record sheets (x10), Dr Pro Analysis PC, Software, USB cable
Call 01732 522444
Speak to one of our trained specialists today. We are open Monday to Friday 9am to 5pm. Excluding Bank Holidays.