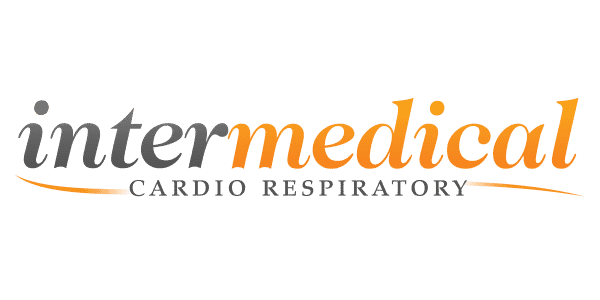 Specialist lab-grade diagnostic and monitoring solutions.
About Intermedical Secondary Care
Our work in Secondary Care
For over 20 years, we have worked with the secondary care community by introducing the latest advances in respiratory diagnostic technology together with our offering of expert technical and clinical support.
We are proud members of the ARTP and have won several awards including Best Small Manufacturer of the Year award in 2018.
Our products are also recognised on the NHS Supply Chain respiratory framework.
Our secondary care catalogue specifically focuses on a specialist and more sophisticated area of respiratory diagnostics. Our carefully selected range of solutions and products are widely used in Respiratory and Sleep departments across the UK.
Pulmonary Function Testing
Take the lab with you and perform full lung function testing from anywhere with the ndd EasyOne Pro LAB. Weighing only 9kg, the Pro LAB facilitates Spirometry including pre/post and challenge testing, transfer factor, and lung volumes by nitrogen washout including LCI.
Currently no products available
Forced Oscillation Technique (FOT)
Ideal in situations where normal spirometry cannot be performed such as young children. The Resmon Pro measures the lungs resistance to airflow and lung reactance through tidal breathing. Results are easy to interpret and is able to assist in the evaluation and diagnosis of pulmonary diseases such as Asthma and COPD.
Currently no products available
From handheld to desktop solutions. From turbine to Ultrasonic sensor technology. Intermedical is one the UK's leading suppliers of Spirometry devices in the UK. We are proud to be exclusive distributors for ndd and MIR in the UK. 
Currently no products available
The Spirobank Smart from MIR is a professional, bluetooth, app-based spirometer designed for the remote testing of respiratory patients.
The patient performs the test in the comfort and safety of their own home whilst being coached by the health professional via video link. The results are then sent to the health professional as a PDF report.
Currently no products available
FeNO Testing
With Bedfont NObreath
The Bedfont NObreath facilitates quick and accurate measurement of FeNO. This simple breath test aids healthcare professionals in making better, more informed clinical decisions when making a diagnosis of Asthma. 
NObreath can also be routinely used to manage and make better decisions in the treatment of those already diagnosed with Asthma.
Currently no products available
Intermedical is the UK's leading supplier of portable oxygen concentrators. We are authorised service and repair agents for world-leading brands including INOGEN, Chart and NIDEK.
To view our full range of devices, please visit our dedicated homecare website www.portableoxygen.co.uk 
Currently no products available
Portable, hospital-grade air purification system. Independently tested destroying 99.97% of airborne viruses.
Currently no products available
Latest News
in Secondary Care
Call 01732 522444
Speak to one of our trained specialists today.